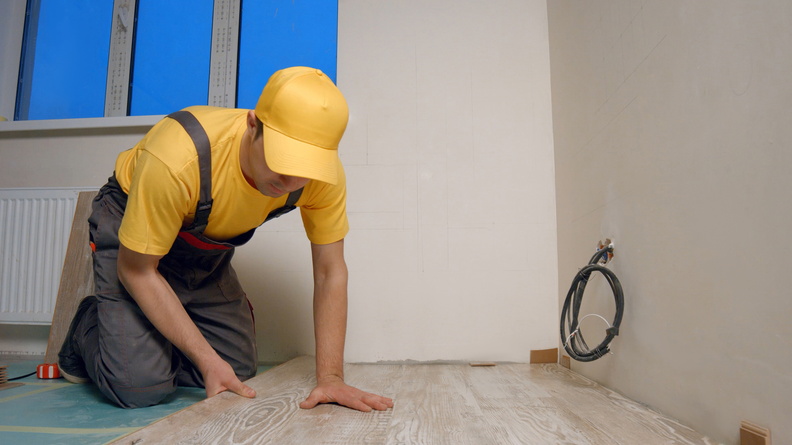 Nowadays, a lot of house owners prefer wood flooring for their homes. This is often because this type of flooring is simpler to take care of and clean. People prefer hardwood due to its classic look unlike the other types of flooring. But, which sort of flooring is better?


Advantages of Hardwood Flooring


Classic Aesthetic and Timeless Style


Hardwood flooring emits a timeless beauty and elegance that remains a classic regardless of what era a house is in. The wood floor never goes out of favor and it can also surpass the designs of linoleum, laminate flooring, carpets, and tile patterns. Each piece of the plank on a hardwood floor has its uniqueness and variations.


The different shades of each plank of hardwood give a natural and authentic aesthetic to any floor area of a home. Hardwood flooring has been present throughout the centuries and was able to survive in modern times. Even with all the technological advancements, hardwood flooring remains the leading flooring option. This assures that hardwood floors can surpass trends and remain relevant in the future. Moreover, it can help the homeowner save some money since it's a timeless appearance. If the hardwood becomes worn out in the future, a contractor can provide top-quality hardwood installation services and can assist homeowners in refinishing their hardwood flooring. The contractor can seal the hardwood flooring to make sure that it will last for a long time.


Lifelong Durability


Almost all wood floors are usually engineered or are solid upon purchase. Both types of flooring are long-lasting, durable, and resistant. Whether the wood is just plain solid or engineered, both are made up of natural products. Wooden floors can hold more warmth than tiles or stone floors. Hardwood flooring is a very good option for the colder seasons.


Maintenance and Hygiene


Regularly maintaining and regular cleaning is very easy when a home has a wooden floor. Hardwood flooring doesn't absorb dirt and liquids. Anything on top of a wooden floor is often vacuumed, wiped, or brushed. If any type of liquid is spilled on hardwood, the homeowner can simply wipe it off without fear that the floor will absorb it just like a carpet would. If any dust is on a hardwood floor, it is often vacuumed or wiped off. This makes the house viable to have pets or children. If any dirt and liquid come in contact with each other, They will not get stuck on the hardwood floor to create molds or unpleasant odors because they are often easily cleaned. People having allergies don't need to worry if there are any ticks, fleas, substances, allergens, and dust mites living on your hardwood.


It gives better air quality


Unlike carpet flooring, hardwood floors don't absorb pollen, debris, animal dander, dust, or any common allergens. This suggests that it's much easier to enhance the air quality inside your house. For those that suffer from allergies, wood flooring is a requirement.


It adds value to your house


Wood floors can help increase the worth of your home. When the time comes for you to sell your house, buyers usually pay more for houses that have hardwood installed rather than a carpet. This is often because most of the buyers don't want carpet. After all, it has already been used. They see used carpets as Petri dishes that harbor tons of bacteria. It can also provoke several allergy symptoms. Tons of buyers would plan on replacing the carpets, which is why they're going to pay a lot more for a house that already has hardwood floors installed.


If you're planning on upgrading your flooring, you should install wood flooring in your house. It is a great choice not only because it's easy to take care of and clean, but it's also very durable which may assist you to save tons of your time and money.


If you or someone you know is planning on installing hardwood flooring, you need to look for a reputable hardwood flooring contractor. Working with Hardwood Flooring Pros Los Angeles will give you peace of mind knowing that your hardwood flooring installation will be done perfectly. Hardwood Flooring Pros Los Angeles has a team of professionals and experienced contractors. You can visit them at 2818 Exposition Pl, Los Angeles, CA 90018. You can contact them at (213) 354-8786 or visit their website hardwoodflooringproslosangeles.com.