Are you on Steemit too? Then this is your chance to earn some additional $$$!
I finally gave in to this Byteball thing. Who wants in too? Let me know.
What is Byteball?
It's a cryptocurrency wallet as far as I can tell. Haha. You get paid in bytes and blackbytes for private payments.
Airdrop means they will reward Steemit users with some bytes equivalent to $$$ that we can trade to other cryptocurrencies and get $$$.
How much can we earn?
The amount of $$$ you will get depends on your Steemit reputation. This how much you can get: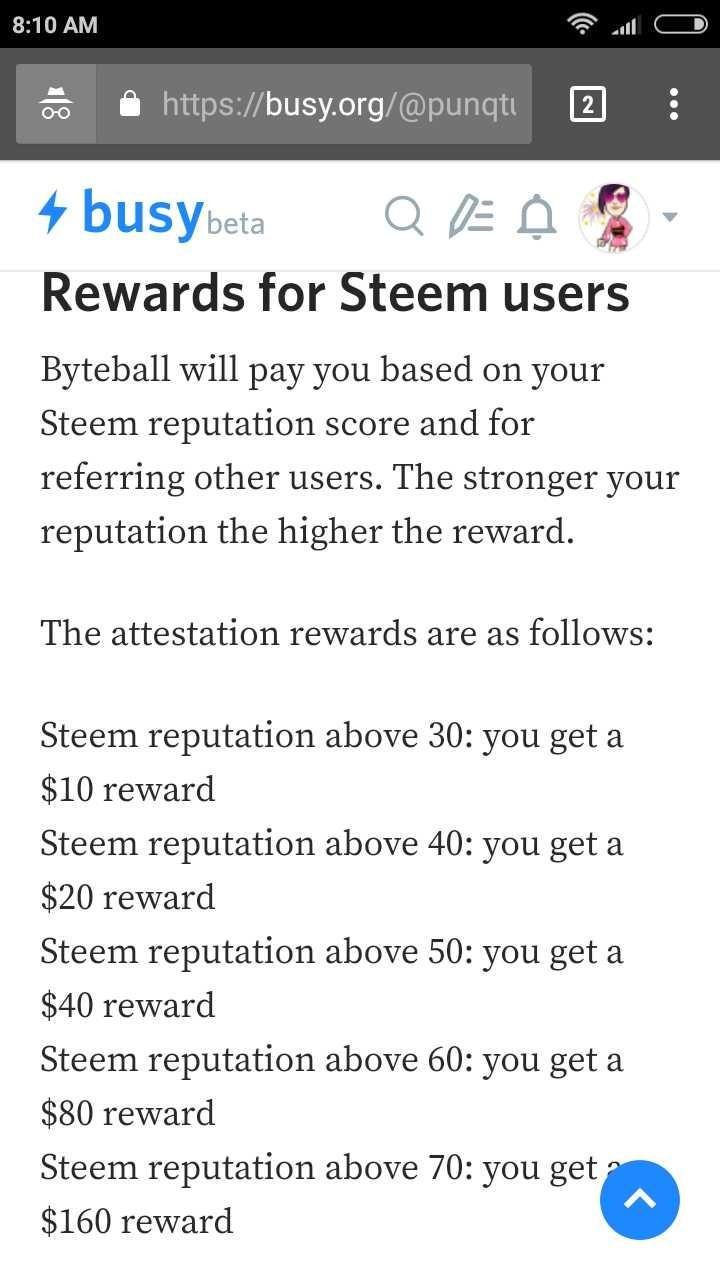 According to the official Byteball Airdrop post, all you have to do is download the app.
Just use this link to download the app: https://steem-byteball.org/#3KTIJ5B27IM6LF46D3VER2HK2JG2PVSQ
Once you've downloaded the Byteball app using my link you will automatically get attested to.
You will have to login via Steemconnect to verify your Steemit account. 50% of the bytes reward can be used and 50% will be held for a year.
And then we both get the referral reward split between us too! That's on top of what we get after you verify your Steemit account. It's that easy!
If however you already downloaded the app and haven't received any airdrop yet, I can help you out. Just use this one instead to be attested to. : byteball:[email protected]/bb#3KTIJ5B27IM6LF46D3VER2HK2JG2PVSQ
Easy right? Let me know if it goes well when you try it.
How to exchange it to BTC or other altcoin?
The easiest way would be to sign up to Bittrex and transfer GBYTE to GBYTE then trade to other altcoins.
XOXO,
@artgirl